GuangZhou Risun-Print CO.,Ltd Focus on customized exquisite handmade cardboard gift wine box packaging manufacturing.
CASE STUD
Johnnie Walker, a world famousScotch whisky brand,was brewed by Diageo in Kilmanock, England. Johnnie Walker 18 is a blend of up to 18 different whiskey drinks, each of which is famous for its unique flavor and characteristics.
In the highly competitive whisky industry, packaging is essential to protect the product while improving sales and popularity. CXS printing has been fortunate to design and make the 2018 Spring Festival Limited Edition gift box for this Johnnie Walker 18.



Customized whisky Wine Paper Box Sample Picture Show:
The purpose of customizing your whisky Wine boxes?
1. In the process design, in order to improve the visual effect of packaging, the shell is printed with high quality silver cardboard UV printing, so that the amber color of the background liquid presents a subtle metallic luster. The "18" logo is displayed and embossed in deep copper foil.
2.Inspired by the design of the box, the inside and outside boxes are made of high quality medium fiber board, and the inside box hidden magnet can easily open the box. The inside flip book provides wine tasting notes, and reveals the built-in whisky and gifts after browsing.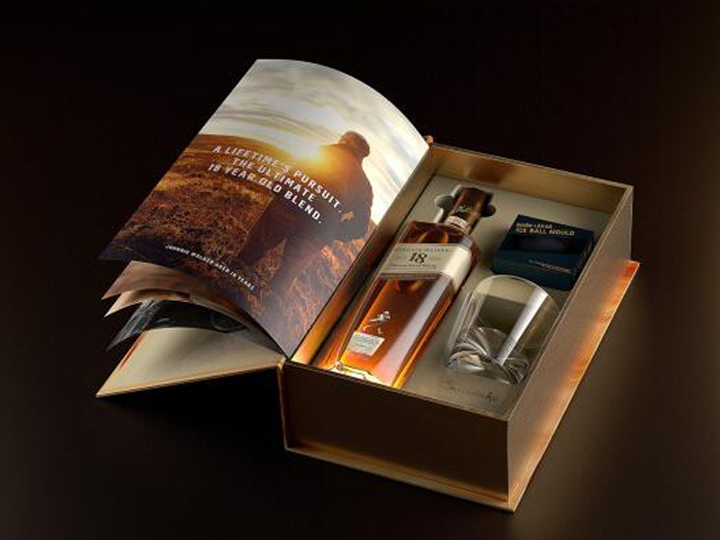 What are the conditions for a qualified package?
1.Customized production plan: In the packaging production process, often involves different levels of complexity of the material and box type, we will be based on your products and specific requirements, to customize your packaging production plan and production quality assurance plan.
2.Product testing: Before packing large goods, we will make large samples, use professional equipment to test the performance, function and durability of the packaging, and ensure that the packaging can protect the product in the process of transportation.
3.Project Follow Up: From production to shipment, we have a dedicated product development team to follow up your project to ensure that it is completed on time and achieves the desired quality.
4.Quality Control: From printing to post-press processing to assembly of finished products, we have QC inspectors to spot check and quality inspection, to ensure the smooth process of production and packaging quality.

WHISKY WINE BOX PRINTING AND POST PROCESSING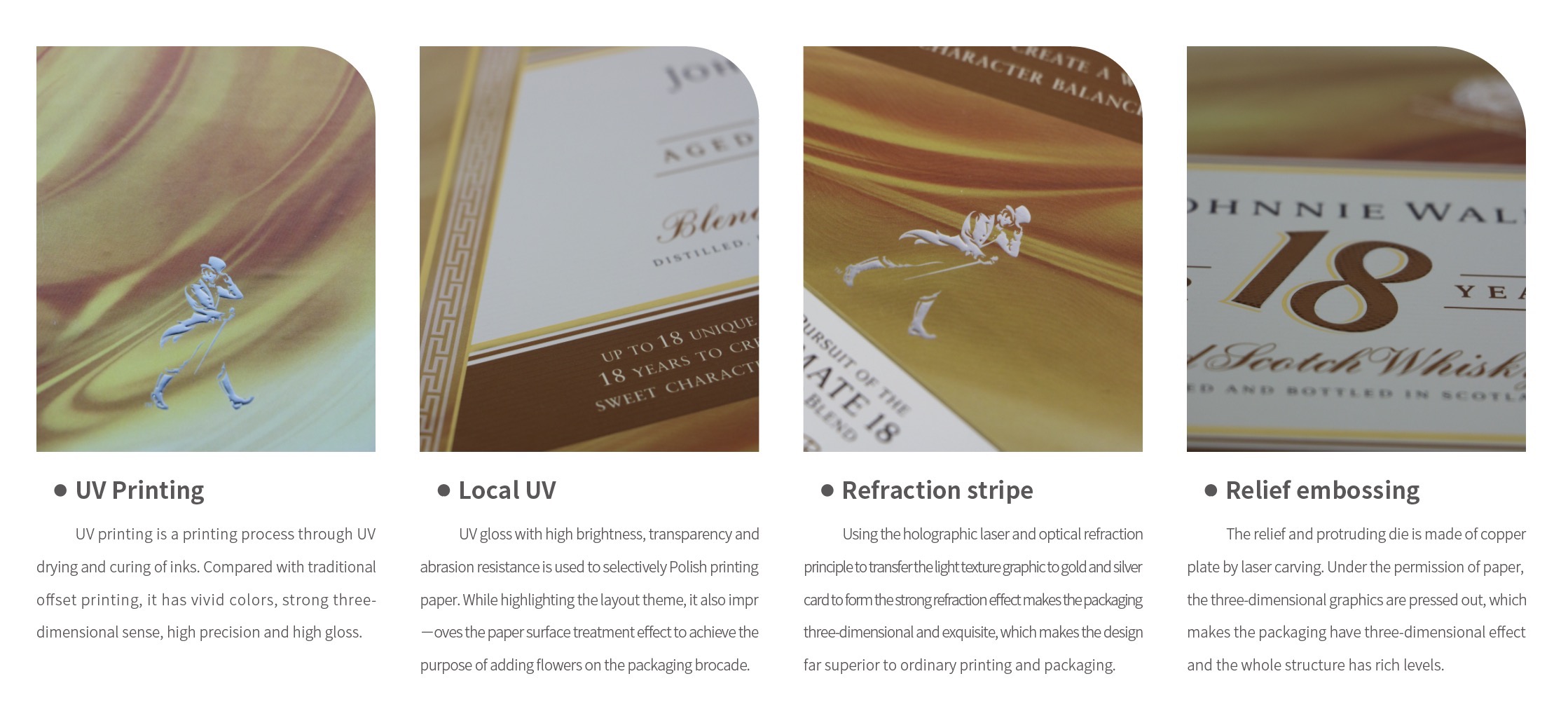 WHISKY WINE BOX PRODUCTION ASSEMBLY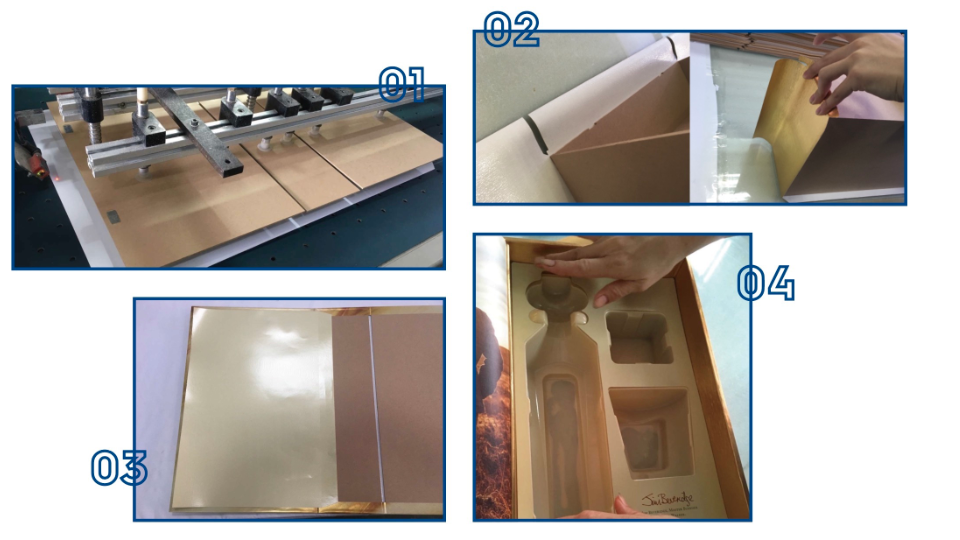 Shipping & Packaging:
We provide one-stop box solutions to companies around the world and assign delivery methods to each customer's specific needs.